Домашняя
|
Водяные Системы Охлаждения (СВО)
|
Водоблоки на видеокарту
Водоблок СВО видео WaterCool HEATKILLER® GPU-X? R9 290X
Описание:
The products of our HEATKILLER® GPU-X? series comprise more than ten years of experience in manufacturing of award-winning, high-quality, high-performance water coolers. They are produced with state-of-the-art, CNC controlled machines in our headquarters in Germany.
The most prominent features of the HEATKILLER® GPU-X? series include superior cooling performance, excellent workmanship, slim profile, and an eye-catching design.
The technical details are just as impressive. Beside the GPU, RAM and voltage are, of course, actively cooled. An extremely fine microstructure situated right above the GPU ensures a fast transfer of heat into the coolant. Combined with a reduced residual base thickness, optimal cooling performance is achieved.
All channels are constructed as wide as possible to keep flow resistance to a minimum. This includes the connection block, which features four G1/4" threads for various connection options.
The material selection is just as free of compromise. The water bearing parts are made from ultra-pure electrolytic copper, the cover is made from stainless steel, and the connection block from industrial grade plastic (POM). Uncovered copper surfaces on the cooler's top are covered with a clear varnish to prevent staining (oxidation).
Mounting the cooler is easy as well, partly due to isolating stand-offs in all relevant areas. Pre-cut thermal pads for RAM and voltage regulators are included, just as are an Allen-key and two sealing plugs for unused threads.
Fans of multi-GPU-setups (CF/SLI) may use optional dual- and multi-interconnects to connect several graphic card coolers with each other. Those replace the pre-installed connection blocks.
This cooler is designed for cards using the reference-PCB from the GPU-vendor (AMD/NVIDIA). It might not fit on custom-designs from graphic card manufacturers. You can find more information on PCB-layouts on our HEATKILLER® GPU-X? compatibility-list (all information on this list is supplied without liability).
Specifications:
Material: Electrolytic copper, stainless steel, POM (black)
Dimensions (L x W x H): 193.0 x 118.0 x 15.0 mm
Weight: approx. 1000g
Sealing: NBR 70 (max. 120 °C)
Threads: 4x G ?" (DIN ISO 228-1)
Pressure tested: 5 bar
Compatible to: AMD Radeon R9 290X (reference PCB), AMD Radeon R9 290 (reference PCB)
Included:
1x HEATKILLER® GPU-X? R9 290X
1x Installation material/manual
EAN13: 4049469171995
Вес брутто(измерено в Coolera): 1200 Грамм.
Поделиться:
Производитель: WaterCool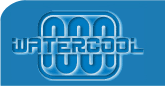 138729968
info@coolera.ru
+7 962-942-2013
0034736890
Данные обновлены: 27/11/21 19:53:51 1